Interiors Gallery
At Haute Kitchens and Interiors, we believe in creating a classic timeless environment that not only reflects a designed lifestyle, but also adds value and functionality to the space itself.
Together we can crate a solution that not only speaks to your personality, but also makes your life simpler.
Let's discuss what you need and how we can help you. Our first meeting is complimentary…what could be easier?
Minneapolis, Linden Hills
Get Inspired
Space Planning
Designing spaces to their maximum potential. Creating for lifestyles.
Furniture Layout and Color Consultation
Finding the right proportions, shapes and colors to create an intimate space.
Material Selections and Specifications
Designing and specifying the following selections: Tile, Countertops, Flooring, Cabinetry, Wall Finishes, Lighting & Light Fixtures, Plumbing Fixtures, Window Blinds & Accessories, Millwork, Hardware and Furniture.
New Construction Design
Reviewing new construction plans to ensure design and lifestyle are compatible.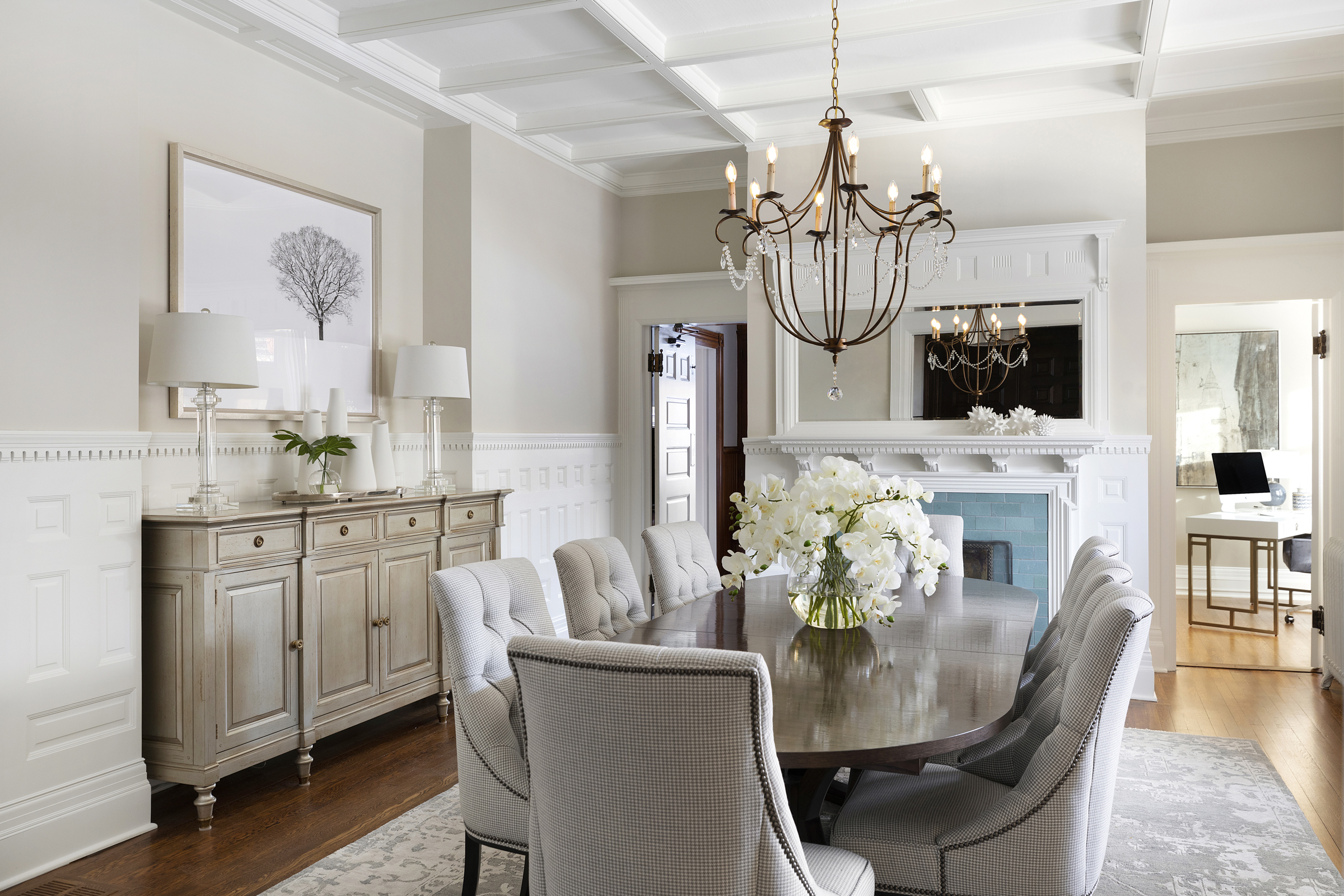 Masonry-style Queen Anne Victorian
Remodel
Goal: Honor the integrity of the original architecture and create a welcoming, comfortable home environment.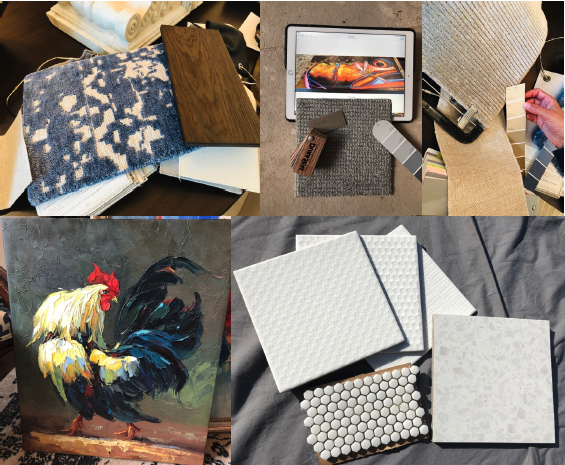 Colonial-style
Remodel
Goal: Neutral backdrop with texture and pops of color throughout. As lover of artwork, they wanted to have art pieces highlighted.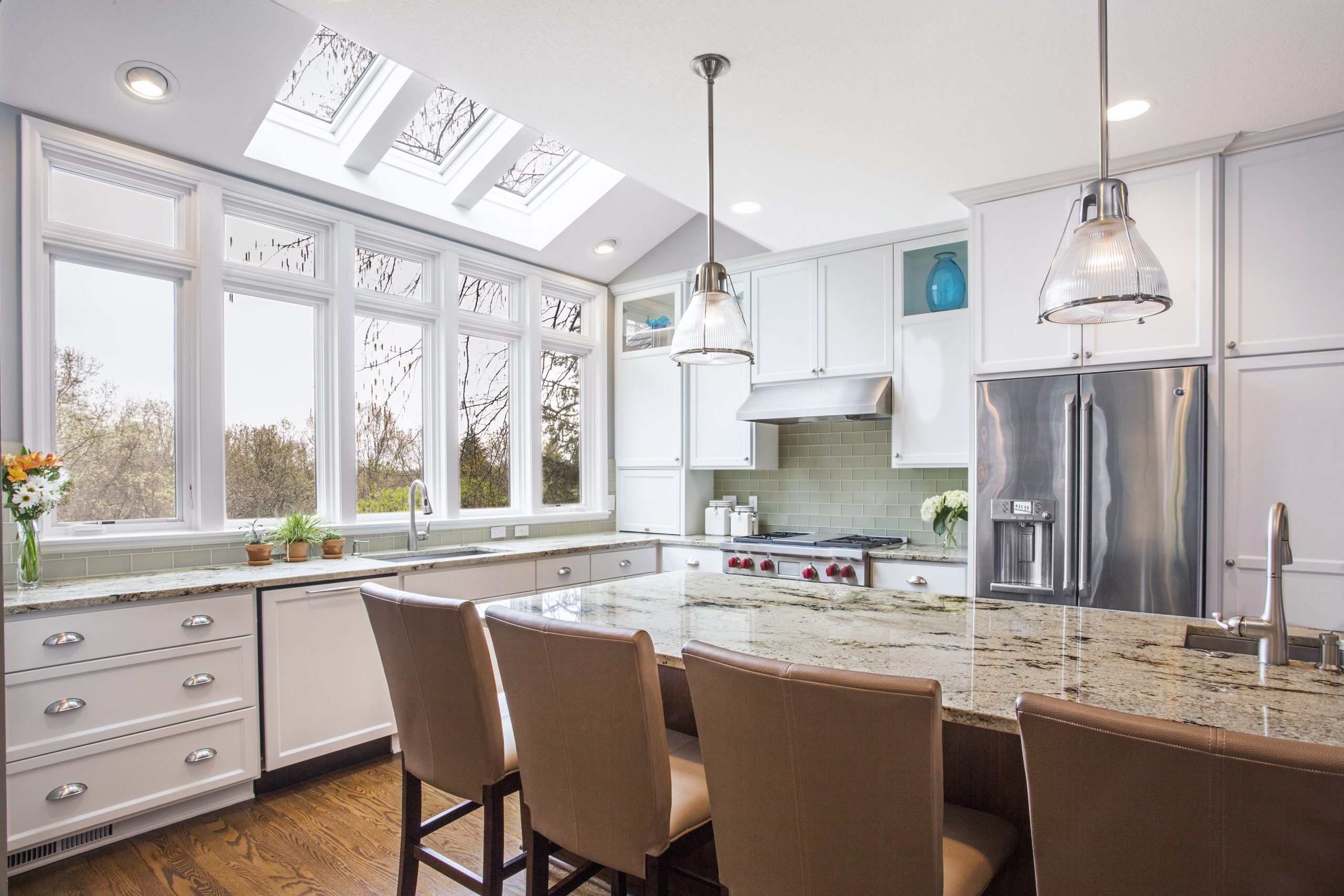 Modern Colonial
Renovation
Goal: Update the kitchen and bring the surrounding outside wildlife bluff views into the home, which had previously been blocked by cabinetry.
Minneapolis, Linden Hills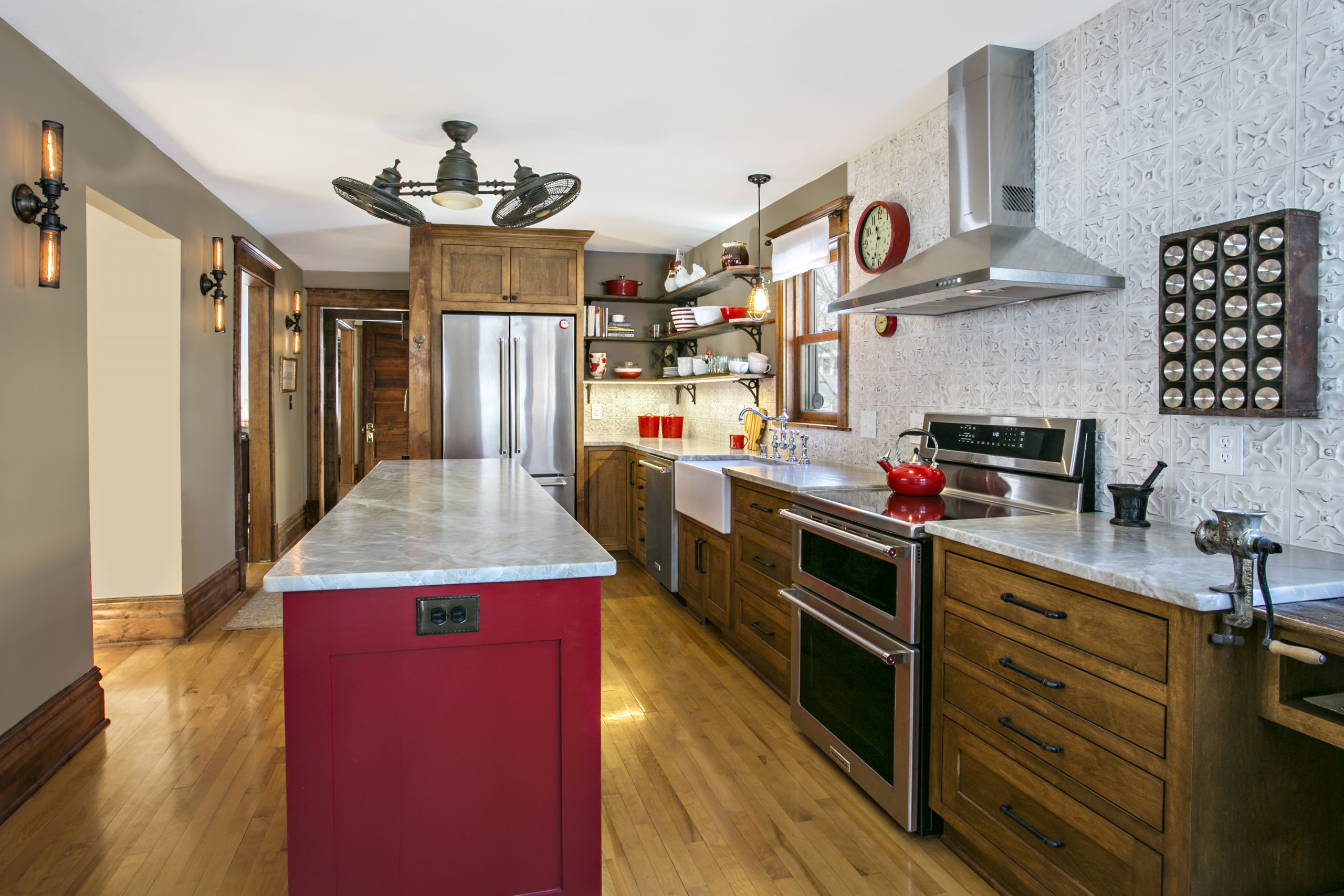 Midwest 4-square
Renovation
Goal: To use the same footprint and create a more workable cook's kitchen while adding storage and creativity.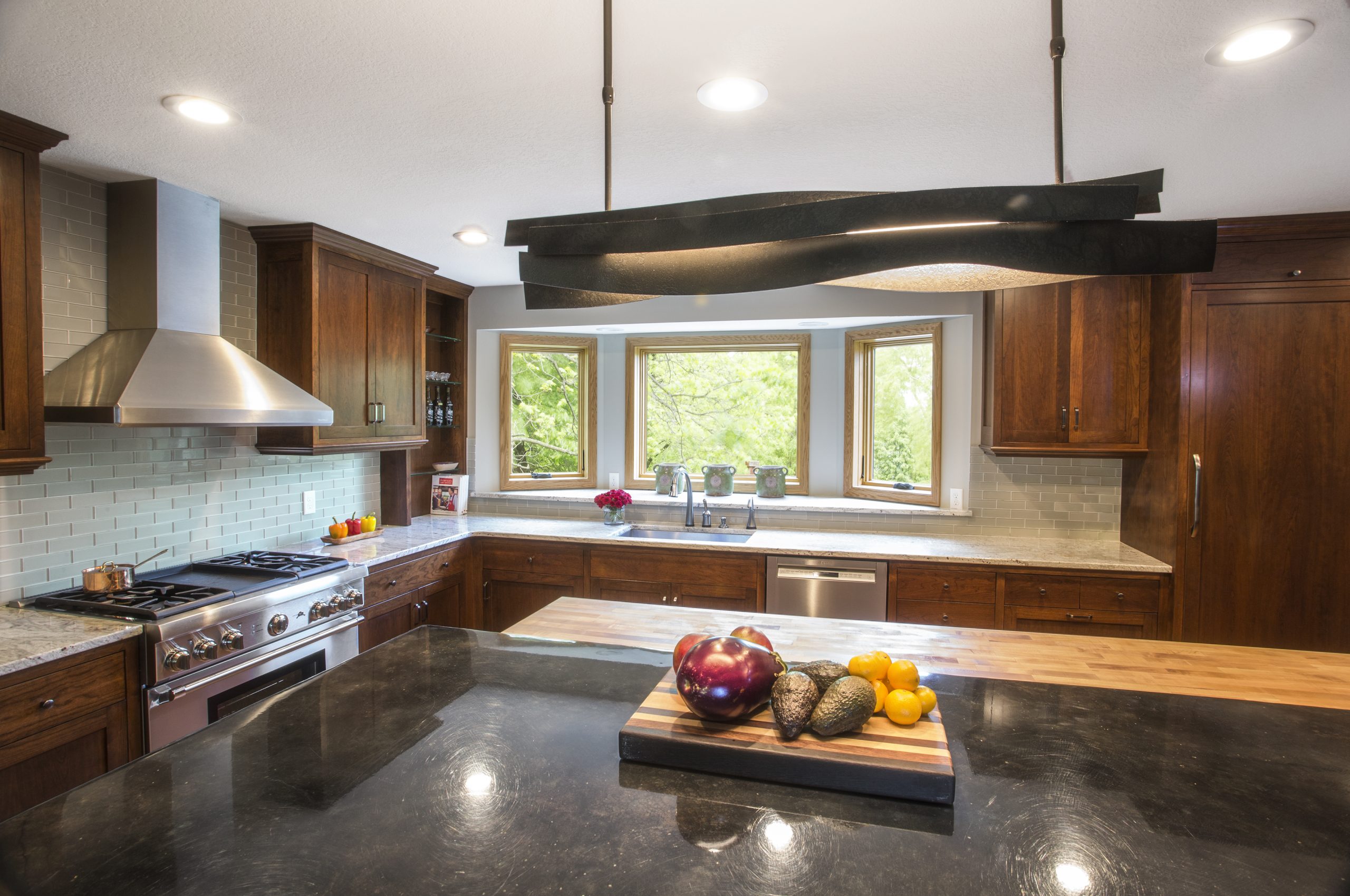 Suburban two-story
Renovation
Goal: Create an open space plan that would better function for the family.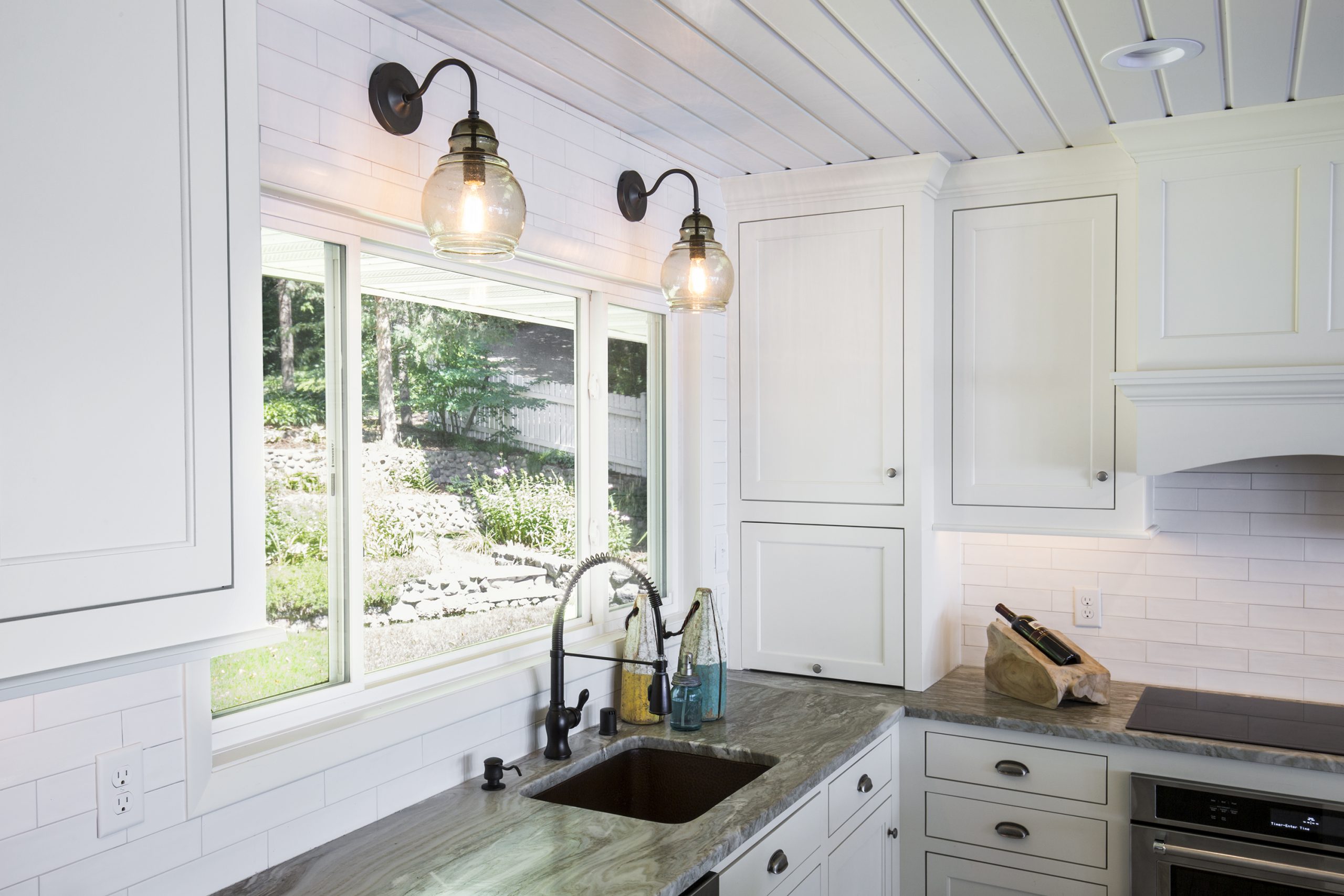 Lake Home
Renovation
Goal: Converting a currently used cabin into a full time lake home.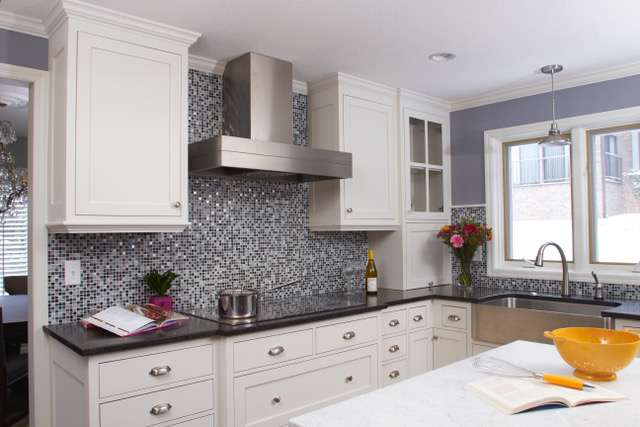 Retirement Townhome
Remodel
Goal: Create a coastal-inspired kitchen in a Midwest retirement townhome community.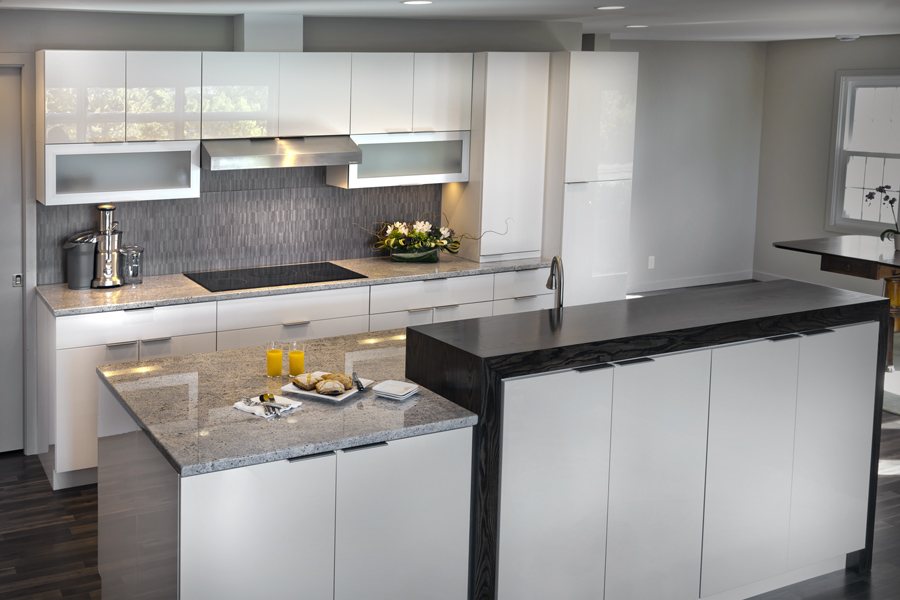 Modern contemporary
Remodel
Goal: European modern space where it was both functional and inviting.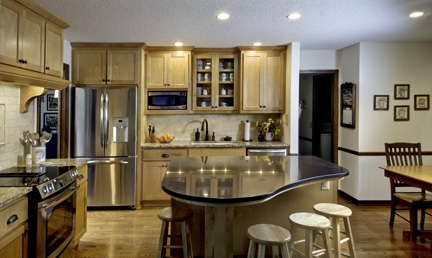 Cottage
Renovation
Goal: Create a well-designed kitchen that functioned as a two-cook kitchen and converted to a home-schooled classroom as needed.